How To Reinvent Your Life After Your Child Leaves for College : A Parent's Guide to Starting Over
As a parent, you may know the feeling: you wake up one day and realize that your kids are all grown up and living on their own. If you want to get over that empty nest feeling - here are a few steps you can take.
By Dr. Gwendolyn Maria Parrish — March 27, 2023
---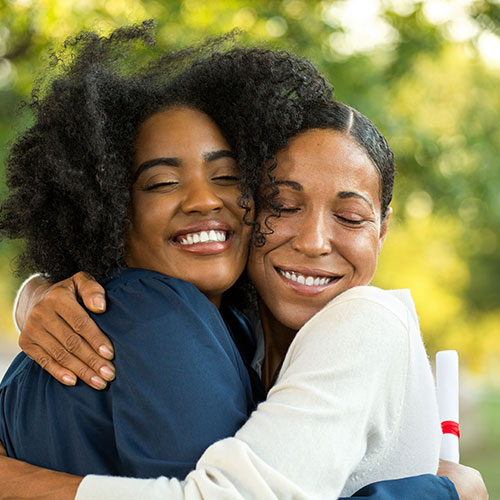 What Happens When They Leave
You may be left with an empty nest feeling, but it doesn't have to be the end of your world. There are things you can do to make your life exciting and purposeful, even if it may not feel that way yet. Here are a few tips of the steps you can take to avoid it.
How To Handle That Lonely Feeling
As a parent, you know the feeling: you wake up one day and realize that your kids are all grown up and living on their own. Time went by so quickly and now it can be a bit scary to realize that they are no longer under your roof and are so independent. It's important to remember that they'll always be your children, and will always need you, even if they don't live in the same house as with you anymore. In fact, they may need you more. You can be the support they need to make the transition to college life go more smoothly. Read this article to see how you can support them during their college journey.
More Steps You Can Take
Talk about it with friends who are in a similar position! You may think this will make things worse, but talking about how much you miss them (or vice versa) can help prevent feelings of abandonment from creeping into your relationship with each other. It may seem silly, but now is the time to reinvent your life as an independent parent! You have so much more to your life than just being a parent. You can even reinvent your relationship with your children. The relationship between parents and adult children can be so rewarding and beneficial for both you and your children. This is a time to really get to know each other and share the things you have in common that can actually bring you closer together.
Share frequent visits or phone calls to discuss recent news or events. There may be times when it seems like they're too busy to come over or call more often than every few weeks or months, try not to let yourself get discouraged—starting college is stressful for them too, so keep calling. A little effort really does go a long way! And it's worth it in the end because spending time together helps keep those lines of communication open.
Don't forget about yourself! It's easy to get caught up in the daily grind of keeping the house clean, cooking meals for one person instead of four, or having no one to help around the house. But don't forget about YOU! Take some time out for yourself every day so you can stay healthy and happy. You may want to take on a new hobby, dance class, tennis lessons, or take a class at the local college. This is the best time to get to know yourself again too. You are not the same person you were when you had babies at home and put your interests on the shelf to care for them. You are allowed to start over!
Get organized! If you've got a lot of stuff lying around from when your kids were younger (crayon drawings on the fridge? toys everywhere?), now is the perfect time to get rid of it all! It will help clear up some room in your house and give you more space for yourself. Plus, your kids will appreciate it when they visit! You may even want to have a garage sale. It's a great way to eliminate clutter and earn some extra cash at the same time. Plan how you want to spend the money, and make sure it is something fun that you can do, rather than bills or other responsibilities.
Plan to travel with friends. If you've been dreaming of going on an adventure but have never had time to plan it out before now, this is the perfect time! While your child will be busy with college work and studying for their—take this opportunity to get out there and explore the world, or at least your surrounding area! You'll have so much fun exploring new places and may find that you enjoy things that you may never have considered before. In fact, your children may even be jealous of your new found freedom, so have fun and explore the world!
Dr. Gwendolyn M. Parrish is a graduate of MSU, where she received a BA in Elementary Education and an MS in Educational Leadership. Maria has more than ten years of experience in the classroom and two years as a high school vice-principal. She is a graduate of Capella University, where she completed a Ph.D. program in Curriculum and Instruction and Administration. Maria has also been a writing consultant for Capella for the past three years and enjoy working with learners of all ages.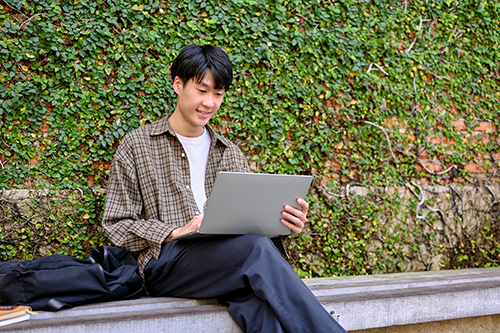 June 5, 2023
This article contains a few tips for writing an effective thank you letter.
June 5, 2023
The goal of this article is to at least put the idea in the head of students to look at summer as an opportunity to catch up and give themselves a much-needed break.
May 15, 2023
It can be challenging to find the perfect graduation gift. Here are some graduation gift ideas to consider.