No GED? No Problem!
This article discusses how earning your GED can open thousands of new opportunities in your career, and provides alternative paths if you are opposed to the idea of enrolling in GED courses.
By Jessica Dickenson — March 28, 2023
---
For some people, completing your high school diploma or your General Equivalency Diploma (GED) is a rite of passage that you experience as you prepare for college. While nearly 90% or 194 million Americans have a high school diploma or higher, 10% of Americans have not completed their high school education.
There are various reasons why someone cannot complete their education, and there is no judgment pitted against them. However, if you do not have your high school diploma or equivalent, you have numerous resources available to you to continue your education and even go to college.
Do I Need a GED?
"I am happy where I am, so do I need to get my GED?"
If you think you can get by without your diploma or GED, you may be right, but you may also be limiting yourself. According to the Center on Education and the Workforce, nearly 60% of all jobs in the United States in 2018 required higher education beyond a high school diploma. You may be content with the career that you select, but you are limiting yourself to about 40% of job postings. You may also hinder yourself from earning a higher wage.
According to the Bureau of Labor Statistics (BLS), someone with a high school diploma has median weekly earnings of $679, while those without one come in at $494. Because a high school diploma or its equivalent is necessary for college or other forms of postsecondary education, lacking some high school equivalency limits earnings growth.
Although the thought of additional schooling may not align with someone's career goals, there is a solid percentage of returning students who turn the experience into a springboard for even further education. Approximately 43% of those who get their GED will enroll in a postsecondary program within six years.
The short answer is no, you don't need to earn your GED, but earning your GED can open thousands of new opportunities in your career or to continue your education.
I want to go to college but don't have a GED. Now what?
The most common answer to your college concerns is to enroll in a GED or other high school equivalency exam. On average, it takes three months to enroll in a class, study, and earn your GED. The exam will broadly cover topics across language arts, mathematics, science, and social studies.
Until 2014, the GED was the standard high school equivalency exam, but that is no longer the case. Other exams are available that offer a variety of requirements based on the state and an individual's needs. Some other exams include:
Not all exams are created equal, so you will need to do research into all to determine which would be best for your specific career and educational goals. Your situation as a working adult, recent high school dropout, or merely someone who doesn't like taking tests can also help you decide which exam format you would prefer to take.
Many accredited colleges allow you to enroll as long as you pass one of these exams and submit official scores with your application.
I don't want to earn my GED. Are there other options for me?
If you are completely opposed to the idea of enrolling in GED courses, there are ways for you to continue your education.
1. Find a college that doesn't require your GED:
Not all accredited U.S. colleges require you to have a high school or GED diploma to enroll. These colleges usually have other requirements in place to test whether you are ready to enroll in college or require you to submit other proof to determine your eligibility. Some places may have you take an
ACCUPLACER
exam to help make a reliable placement decision.
2. Attend a vocational school:
If you have a very specific career pathway in mind, you may be able to bypass college altogether and attend a trade or vocational school. These schools focus on career development and offer career-specific majors focusing on hands-on learning. While some of these schools will also require a GED, like some colleges, they may have a process to help you avoid taking an exam.
3. Take classes:
If you are unable to attend a college full-time, you may be able to take individual college courses. Some colleges offer courses for personal enrichment or career development without any specific prerequisites to take beforehand. Every school is different, but some schools may allow you to earn college credit as you prepare for your GED. Many colleges will offer courses that help prepare you for the GED.
4. Enroll in Adult High School:
Many colleges, private institutions, or communities will offer adult high school, where adult students can learn in a school environment with others in the same situation. While it depends on the organization offering the program, many places will offer classes in the evenings or on the weekends since they know that some adults have full-time jobs. This is a great option for working adults on a tight budget since some districts will offer this program without charge.
There isn't a specific time that students have to complete their education. If you are a young adult or older adult looking at continuing your education, you are not behind or less intelligent than the eighteen-year-old entering college. Education is a great opportunity for everyone, and whenever is best for you is the perfect time to take the next step!
Jessica Dickenson graduated from Wisconsin Lutheran College with degrees in English and communication. She has applied her abilities working as a young marketing professional for a local university but works as a freelance writer and photographer in her spare time. She currently resides in Milwaukee, Wisconsin with her husband.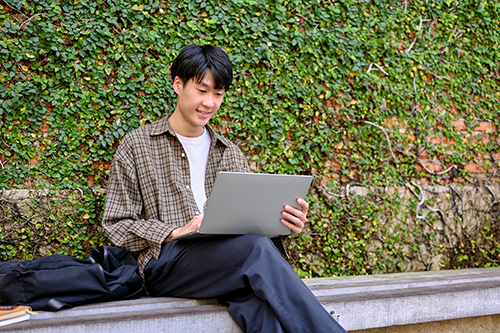 June 5, 2023
This article contains a few tips for writing an effective thank you letter.
June 5, 2023
The goal of this article is to at least put the idea in the head of students to look at summer as an opportunity to catch up and give themselves a much-needed break.
May 15, 2023
It can be challenging to find the perfect graduation gift. Here are some graduation gift ideas to consider.