Can I Bring Snacks to Class? An Overview of Common College Behavior and Etiquette
This article will discuss some common etiquette that should be observed during college.
By Ian Whitmore — March 28, 2023
---
As a new college student, you probably have many questions about college customs and etiquette. Do I need a hall pass to go to the restroom during lectures? Can I wear pajamas to class? Will my roommate mind if I have friends over to my dorm room? Am I allowed to take notes on my laptop? Do I ever need to clean common areas? This article will discuss some common etiquette that should be observed during college. Keep reading to get the answers to your questions and learn some tips and tricks for looking like a pro when you show up on the first day of classes!
Etiquette in the Classroom
Dress for Success
You may have heard that you can dress however you want for college classes. In many cases, this is true. Although some colleges do have specific classroom dress codes, many schools don't place any restrictions on what you wear to class. At these schools, you may see students wearing things like pajamas, sweatpants, or old hoodies. However, you shouldn't necessarily follow suit. Wearing clean, stylish, well-fitting clothes can increase your self-esteem and help you feel more prepared to learn and confident in the classroom. Dressing well for class also demonstrates to your professor that you respect their time and take the class seriously. If your school does have a classroom dress code, be sure to read it carefully and plan your wardrobe accordingly. If you are taking a lab course, the syllabus will probably have information about necessary attire (closed-toe shoes, PPE, etc.), so be sure to follow the required guidelines to keep yourself safe.
No Permission Needed (Usually)
If you need to leave class to use the restroom (or for any other reason), you can usually go ahead. Your professor doesn't need to give approval and likely isn't going to limit or keep track of your breaks. When leaving class, you should try to be as quiet and non-disruptive as possible to other students. The one main exception to this general rule occurs if you are taking a test. During testing periods, your professor may have a protocol for restroom breaks. You may be required to sign out and back in when you leave a test, or your professor may collect your test from you before you leave the room and give it back when you return.
Read the Syllabus!
At the beginning of the semester, each professor will provide a class syllabus to the students in their class. The syllabus will contain things such as the schedule for the class, test dates, the professor's contact info and office hours, and information about grades. However, many professors also list any class policies on the syllabus. Different professors have different preferences and restrictions. Some professors might ban students from using laptops or phones during class. Others may prohibit snacking during class. Some professors will take attendance at every class, while others don't take attendance at all. Usually, the professor will use the first class of the semester to go over the syllabus in detail, so be sure to take the opportunity to ask any questions that you have about class-specific policies!
Other Etiquette Tips
Communication is Key
As a new student, there's a good chance that college will be your first experience living with a roommate. It's very important to communicate with your roommate early and often so that there are no misunderstandings or hurt feelings. Some roommates may not mind if you stay up late or have friends over, while others may go to bed earlier or want more privacy. Conversely, it's important to be upfront with any preferences that you have. If you get up early in the morning, tell your roommate that you would prefer to keep the room quiet after a certain time at night. Most colleges have plenty of common areas that you or your roommate can hang out or study in, so don't feel guilty about communicating your preferences with your roommate.
Common Areas
Most college campuses have common areas that are reserved for studying and/or socializing. Some of these common areas are in residence halls, while others may be found in classroom buildings or other school properties. Many schools will even allow students to study or hang out in empty classrooms, although some reserve them for class use only. Some schools feature recreational lounges with ping-pong and/or pool tables. As a student, you should take advantage of these areas to hang out or study with friends and classmates. It's important to remember that common areas are meant to be used by all students and that they should be kept tidy and usable. If you and your friends have a big study session or hold a ping-pong tournament, make sure to clean up all your trash and put back anything that belongs to the school. If your dorm has common bathrooms or a common kitchen, clearly label any toiletries or food that you leave in these areas and clean up any messes that you make.
Off-Campus Etiquette
As a college student, it can be easy to feel like you are in your school's "bubble." Many new college students don't really venture off-campus during their first year or two of school. However, it is important to remember that your school is surrounded by a community of other people who are just going about their day-to-day lives. When you go off campus, you should try to represent both yourself and your school in a professional and positive way. Keep in mind that towns and cities usually don't take kindly to college students who engage in disruptive or illegal behavior; you don't want to end up in trouble with the law. In general, be respectful of the people that you interact with off-campus; you never know when someone you meet can point you in the direction of a great internship or help get you hired after graduation!
Final Thoughts
Hopefully these tips and tricks have helped to give you a better idea of how to behave when you show up at college. If you have questions about the customs or policies of a specific school, try to talk to someone who went/attends there. Remember that the first year of college is a new experience for almost everyone; you're not alone. By educating yourself on some basic customs and etiquette, you can show up prepared and ready to take on college like a pro!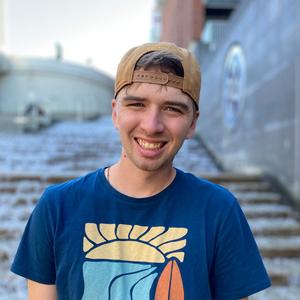 Ian Whitmore was born and raised in Austin, TX and spent his childhood and teen years immersed in the rich cultural scene of Austin and the beautiful landscapes of the surrounding Hill Country. He graduated from Wyoming Catholic College in 2020 with a B.A. in Liberal Arts.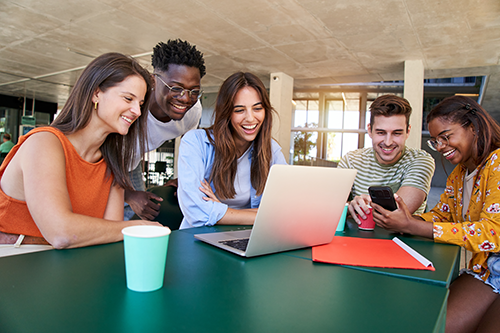 June 5, 2023
As illustrated in previous articles, there are so many valuable skills and lessons to be learned by participating in school clubs and organizations. As an organization leader, you have the ability to see things from a different perspective.
June 5, 2023
This summer, be sure to take time to rest and regroup for the incoming academic year — you've earned a break after your hard work. Once you're ready to tackle the next challenge, consider adding some of these activities to your schedule, so that you can set yourself up for success next semester and each day of the summer ahead.
June 5, 2023
This article compiles advice from chronically ill, disabled, and mentally ill individuals and applies that advice to the topic of college roommates. To learn more, talk to and learn from disabled people and disability advocates.