Transferring Colleges
While transferring colleges can be a big transition, it doesn't have to be a stressful process. If you follow these simple steps, not only will you find the college of your dreams, but earn a degree that works for you!
By Jessica Dickenson — April 25, 2023
Tags:
academic fit
,
college application
,
college transfer
,
expectation management
,
financial aid
,
future planning
,
goal setting
,
student handbook
,
transfer credits
,
transfer policy
,
transfer process
---
"It's not you, it's me."
It's not just some cheesy breakup line, it is the sudden realization many students reach with their current college or university. Choosing which college to attend can be difficult, and even after the decision is made, it's not always the right choice.
The community isn't the right fit. The college doesn't offer the major you are now interested in. Your financial situation isn't what it was a year ago. Your grades aren't what they used to be. You don't feel safe on campus anymore.
Whatever your reason for transferring, there is no shame in realizing that an institution is no longer the right fit for you (or realizing that it never was the right school). The beauty of being a student is that you have plenty of options.
You Aren't the Only One
According to Forbes, 2.1 million college students transferred between institutions in the 2020-2021 academic year. While that number seems staggering, those statistics aren't all that surprising. The National Student Clearinghouse has data that shows that nearly one-third of all college students will transfer schools before completing their degree.
Every college has its unique statistic for transfer students, but on average, schools usually fall between 15% to 40%. The difference in statistics depends on various variables, including transfer credits, affordability, and degree offerings.
'Being able to acknowledge that a school isn't working for you is a big step in achieving academic success. Here are some tips for continuing your education and succeeding in your transfer process.
Find a School
Looking at other colleges may feel a little disloyal, but researching other schools as soon as possible puts you on the right track quickly. The reality is there are thousands of other options, and narrowing your search will make your choice of transfer college that much easier.
The beauty of searching for schools while already enrolled at another institution is that you have a clearer vision of what you are looking for. Whether it is your current school's fault or not, something is lacking that you are searching for in another college. Use this knowledge to your advantage!
Check Their Transfer Policy
Maybe the only thing worse than going to a college that you don't love is learning that what you learned can't be applied to your degree. In a worse-case scenario, you may have to retake classes or stay in school for another year (or two) because your credits didn't transfer over.
Requirements for degrees vary according to the major as well as the educational institution that you attend. When you move from one college or university to another, the credit from the courses and degrees you might or might not be accepted by your new institution but may also be relegated into a different requirement category.
What does this mean? According to the American Council on Education, requirements generally include the following types of credits:
General Education Requirements -

The core courses all students must take to graduate. Courses may include communication, mathematics, natural sciences, social sciences, humanities, and arts.

Major Requirements -

The courses required to complete a major in the selected field of study.

Electives -

Additional courses in the selected field of study. Free electives are courses you choose to take outside of your general education requirements and selected major.
For example, your mathematics class may not be applied toward your chemistry degree at your new school, but your credit may be accepted as a general education requirement or an elective course.
Make sure you carefully study your new college's transfer credit policies and procedures. Their online catalog or website should include information about academic policies and procedures and transfer credit to help you determine what classes will transfer and which ones will not.
Determine Your Financial Aid Eligibility
For the most part, you should not have any issues applying for financial aid. In some ways, applying should be easier since you are already familiar with the process. Completing the FAFSA and connecting with the institution will still be required and need to have made satisfactory academic progress toward your degree to remain or be eligible.
Transfer students can typically apply for financial aid, including grants, scholarships, loans, or work-study opportunities and some colleges even offer special scholarships for transfer students.
Find the Right Application
Most institutions will offer a special transfer student application for new students to fill out. The application isn't too different from the application you filled out at your first university but generally, you will have to submit your college transcripts in addition to your transcripts from high school.
The transfer student application will vary by institution. Some may have you submit letters of recommendation, your ACT or SAT scores, and a personal essay while others will just ask for your transcripts. Make sure you submit all the necessary information for your new school so that you can enroll as smoothly as possible.
Can I Still Graduate in Four Years?
Transferring colleges doesn't mean you automatically have to be a five-year student, but it could.
If you are changing colleges but are still planning on earning the same degree, you may discover that you can complete your degree in a total of four years. You may have to retake a few classes but overall, you should be able to complete your degree in a reasonable amount of time.
However, if you are transferring schools and changing your major, you may have to stay an extra year or two to earn all your academic credits to fulfill your degree requirements. It all depends on your new school's transfer policy, degree requirements, and how many credits you are willing to take a semester.
While transferring colleges can be a big transition, it doesn't have to be a stressful process. If you follow these simple steps, not only will you find the college of your dreams, but earn a degree that works for you!
Jessica Dickenson graduated from Wisconsin Lutheran College with degrees in English and communication. She has applied her abilities working as a young marketing professional for a local university but works as a freelance writer and photographer in her spare time. She currently resides in Milwaukee, Wisconsin with her husband.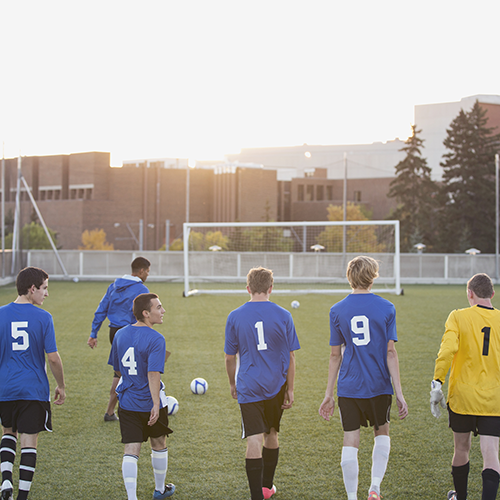 November 30, 2023
This article will dive into the impacts of screen time on student-athletes, and why one should consider allocating their time better.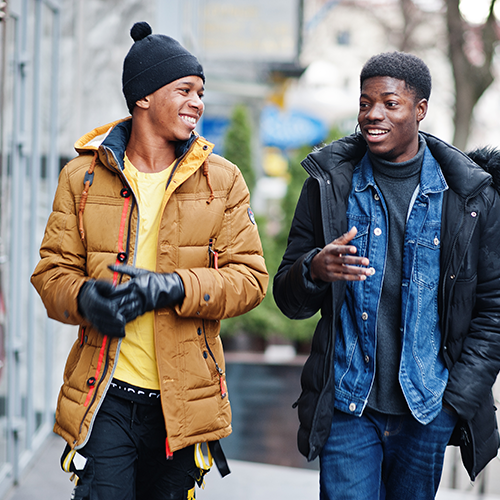 November 30, 2023
This article will help students who have relocated to the Midwest prep for the obstacles midwestern weather can present.
November 28, 2023
Adjusting to the British education system should be approached the same way you'd approach any change or new experience: with an open mind, an excitement to learn, and the ability to ask for help if needed.