Disorientation Week
Have you ever stopped to question the perspective orientation is framed from?
By Justina Thompson — September 21, 2023
---
College orientation week is often a time to be introduced to campus culture through faculty, staff, clubs, and peers. However, have you ever stopped to question the perspective orientation is framed from? It requires the institutional view on what is essential to know as a student, although most administrators have never gone through that campus-specific student experience themselves. It can often be culturally or politically devoid, as to appear neutral and und based for the student body, but this means it can also lack criticality in its scope.
To also offer a narrow or focused introduction to the institution, it may not be presented in relationship with the neighboring communities either. Most academic institutions exist in contentious relationships with long-term residents of the area due to gentrification, decrease in affordable housing, and a battle with students for community space and resources. But these are not facts deemed relevant to acquire a degree from the institution itself, and so from the administrative perspective it can be excluded from the tour altogether.
So, what does the alternative look like? Perhaps, if organized students who are also grounded in the standing community beyond the institution were the ones to give the introduction to campus instead? If the goal is to settle into disruption as you're introduced to new systems, connect with campus activism, and build awareness of the context directly surrounding your academics, how might it be structured?
This piece will take a 2023's Disorientation Week at the University of Pennsylvania. This week of events brought together programming from a spread of campus organizations including: Stop the Crisis Philly, Abuse and Sexual Assault Prevention at Penn, Police Free Penn, Working Films, The Daily Pennsylvanian, Fossil Free Penn, and of course call in the Penn Disorientation Guide itself. What were some of the specifics? How might you replicate this week on your own campus? In part one of this two-part article, we'll dive in!
Clothing Drive
Gathering resources to share, redistributing excess, and being vulnerable to accept help from community are all key parts of a strong community. When you attend a clothing drive, whether you get to pick up something cute or just needed to clean out your closet of childhood clothes, these deeper aspects may not come to mind. But the way you are introduced to new spaces, or the ways you cross thresholds matter. At home it might just be a cleanse of things, but as an introduction to a new space and culture, it encourages togetherness, sharing, and even a sense of selflessness and diversion of waste (in materials items and energy as well).
One main thing to note here is that even within the institution itself, there will be level of privilege and disparity. There is nothing written in stone that says just because someone was able to move into a dorm on campus, there wouldn't benefit from a secondhand-new outfit. Just as students might expect of greater community members, especially if there are distinct gradients of wealth, the same can be true within the campus community as well. To begin with a clothing swap as a resource for students and to then share the abundance with he surrounding community via donation to a church or shelter, is a great way to ground and serve in community while introducing new students to a spirit of collectivity.
Empowering Activism
If you've ever been a part of or witness to a protest taking up the streets with chants, you might heat the call and response to -Who keeps us safe? We keep us safe!- This is not just a reminder to folks present in the space to be cautious and aware of their surroundings, or allies who have strategically placed themselves on the perimeter and edges to re-engage in formation. It is a visceral reminder of the deeper work to build collective alignment and strategy, and to embody the values organizers espouse into the world within their internal structures as well. Safety and a more just society, generally speaking, requires students to actively practice the values they want to see. This begins with centering bystander intervention and consent culture. At Penn's Disorientation week, this event centered a space with Abuse and Sexual Assault Prevention at Penn, which facilitated well can just provide openness for vulnerability to exist about being in community in news ways, with new people, and the needs to be safe as such.
In school, I served as a bystander intervention peer educator, which meant I would have discussions with new students, members of club leadership, and Greek life memberships to discuss campus and community resources for help and safety. This meant reviewing our public safety and blue light system, campus safety escort services, how to protect your drinks and drink responsibly, how to obtain a rape kit at the local hospital if needed, and most importantly the communication tools needed to speak up in the moment and advocate for the right things among our circle of peers. Also serving as a resident assistant, I understand an essential predecessor to this kind of training or education is one about consent. Because the conversation doesn't start with this topic or an introduction to consent as a community value from the beginning, it can be difficult and contradictory even to some people when they are asked to uphold a set of values they've never been taught to embody.
Consent culture is not as mystic and complex as these long and boring lectures try to make it seem. In centering the humanity of another human, you recognize this comes with needs, desires, and boundaries. As needs and boundaries are communicated, we owe it to each other as humans to respect them, and make continuous room to check in as these things might change. Yes, it takes active listening and memory to hold this care, but those are muscles just like any other part of our body and being, and the more we utilize and train them, the stronger they will become. If all else fails, there are three things to hold close that embody a culture of care and consent: 1) No is a complete sentence. 2) Enthusiastic consent is clear and inviting. 3) Consent can be revoked at any time.
In disrupting the norm of introduction to new campus experiences, ensuring safety, care, and consent are front and center are keyways to shift the orientation towards the better world we want to see. Want to learn more? Read part two for more ways to disrupt the norm of the introduction to college experience.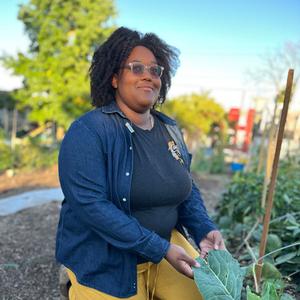 Justina "Farmer J" Thompson is the Farm Education and Volunteer Manager at Urban Creators, Philadelphia, PA. Justina intentionally attended school in Philadelphia so she could "connect her passion and experience to the ongoing environmental justice work in the area." As a speaker, educational curriculum designer, program leader, and community organizer, Justina possesses extensive knowledge on urban farming inspired to work in the field of environmental justice from a young age.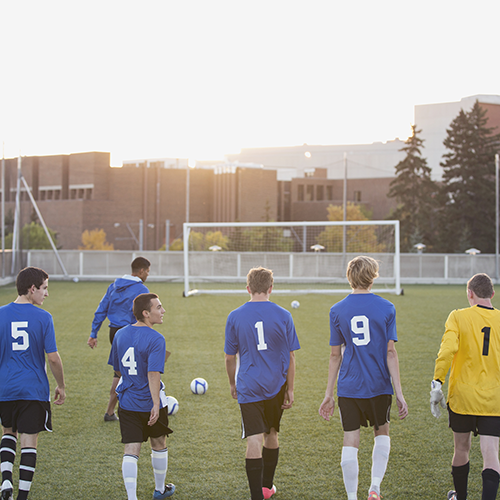 November 30, 2023
This article will dive into the impacts of screen time on student-athletes, and why one should consider allocating their time better.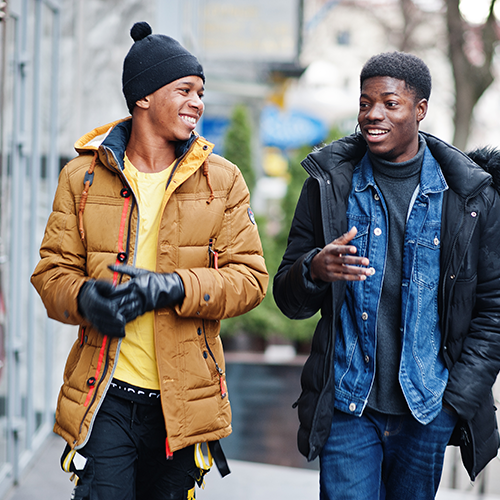 November 30, 2023
This article will help students who have relocated to the Midwest prep for the obstacles midwestern weather can present.
November 28, 2023
Adjusting to the British education system should be approached the same way you'd approach any change or new experience: with an open mind, an excitement to learn, and the ability to ask for help if needed.