Pre-College Summer Programs and Competitions: Nurturing Theater Arts and Playwriting Talents
This article will explore the significance and potential benefits of pre-summer programs, focusing specifically on theater arts and playwriting.
By Justina Thompson — September 28, 2023
---
Aspiring actors and playwrights, seeking to hone their skills and ignite their passion for theater, have found a new avenue for exploration in pre-summer college programs and competitions. These programs offer a unique opportunity to delve into the world of theater arts while gaining valuable experience and guidance from industry professionals. In this article, we will explore the significance and potential benefits of these pre-summer programs, focusing specifically on theater arts and playwriting.
But First, Some History
One American great in the world of theater arts is August Wilson. Wilson, a Black American playwright who dedicated his career to capturing the Black American experience throughout the 20th century. His critically acclaimed "Century Cycle," a series of ten plays, explore various aspects of Black life, including love, family, and systemic racism. Wilson's work not only provides a nuanced portrayal of the Black experience but also tackles issues of social injustice and inequality head-on. Through his powerful storytelling and vivid characters, Wilson brings social issues to the forefront while also celebrating Black joy and resistance in the face of violence.
Playwriting and theater arts have long been recognized as powerful tools for igniting social change. Through the creative exploration of human experiences, theater arts and playwriting can challenge societal norms, raise awareness about social issues, and amplify marginalized voices. Black women playwrights and theater artists, especially, have played a crucial role in this endeavor, especially, contributing to a more inclusive and diverse cultural landscape.
Theater, as a live and communal art form, has a unique ability to engage audiences emotionally and intellectually. It has the power to evoke empathy, provoke thought, and inspire action. This is particularly true when it comes to social change. Plays and performances can challenge deeply entrenched biases and inspire critical conversations within communities. By witnessing the struggles and triumphs of characters on stage, audiences are invited to reflect on their own beliefs and perhaps reconsider their preconceived notions. Theater has the potential to bridge gaps, foster understanding, and promote transformational change. By amplifying creative voices, theater arts can lead to greater representation and inclusivity both on and offstage. The stories told on stage not only highlight the specific challenges and triumphs of culture, institutions, and society but can also contribute to a broader understanding of human experiences, ultimately fostering empathy and understanding across diverse communities.
Theater Arts and Playwriting Programs
Theater arts programs within pre-summer college programs offer students an opportunity to explore various aspects of performance, ranging from acting to stage management. These programs lay the foundation for theatrical awareness, teaching essential skills like improv, character development, voice projection, and stage presence.
Participants are encouraged to step out of their comfort zones, take risks, and expand their understanding of the art form. Playwriting programs, on the other hand, focus on nurturing the creative minds behind captivating tales and dramatic narratives. Aspiring playwrights are introduced to the fundamentals of storytelling, dramatic structure, character development, dialogue writing, and thematic exploration. The programs often include workshops where participants have the chance to develop and refine their writing skills under the guidance of experienced playwrights.
Tisch School of the Arts' High School Drama Program (New York University)
NYU's Tisch School of the Arts offers a comprehensive and immersive pre-summer theater program for high school students. Aimed at developing both acting and technical skills, participants can choose from a range of courses, including acting, musical theater, directing, playwriting, and stagecraft. With access to state-of-the-art facilities and esteemed faculty, students gain hands-on experience while being exposed to the vibrant theater scene in New York City.
The Brown University Pre-College Summer Program in Theater Arts
In addition to their interdisciplinary studies and innovative, holistic approaches to college admissions, Brown University offers a theater program for high school students interested in acting and playwriting. Participants will engage in classes, rehearsals, and performances, while also exploring various aspects of theater production. They will gain a comprehensive understanding of theatrical arts in a collaborative and supportive environment.
YoungArts Program (National YoungArts Foundation)
The National YoungArts Foundation's YoungArts program nurtures young artistic talent across various disciplines, including theater. This highly competitive program provides emerging theater artists with workshops, master classes, mentorship opportunities, and performances. YoungArts alumni have gone on to become distinguished artists, scholars, and leaders in the entertainment industry. The program also facilitates connections with industry professionals, broadening students' horizons and encouraging creative exploration.
The Royal Academy of Dramatic Art (RADA) Summer School
RADA, located in London, offers a summer program specifically designed for aspiring actors and playwrights. This intensive program includes workshops, masterclasses, and performance opportunities. Students will have the chance to learn from RADA's renowned faculty and immerse themselves in the vibrant theater scene of London.
Northwestern University National High School Institute
The Northwestern University National High School Institute, commonly referred to as the "Cherubs Program," is an intensive summer program held in Illinois. It offers high school students a comprehensive theater arts experience, including training in acting, directing, and playwriting. The program places a strong emphasis on collaboration, allowing students to develop their skills through artistic partnerships and ensemble work.
Oregon Shakespeare Festival Summer Seminar (Southern Oregon University)
For those interested in classical theater and Shakespearean works, the Oregon Shakespeare Festival Summer Seminar offers an immersive experience in Ashland, Oregon. This three-week program delves into script analysis, ensemble building, classical acting techniques, and performance. Students collaborate with theater professionals and gain hands-on experience through workshops and rehearsals leading up to a culminating showcase performance.
Interlochen Arts Camp
A renowned summer program that embraces various artistic disciplines, including theater arts and playwriting. This camp offers an inspiring environment for young artists to develop their skills through specialized classes, performances, and collaborations. Campers have access to state-of-the-art facilities and guidance from experienced faculty members.
August Wilson Monologue Competition
The August Wilson Monologue Competition (AWMC) is a prestigious event that celebrates the work of the renowned African American playwright, August Wilson. The competition provides high school students from across the United States with an opportunity to perform monologues from Wilson's century cycle of plays. Participants receive guidance and mentorship from theater professionals. The AWMC fosters creativity, cultural understanding, and a deep appreciation for August Wilson's contributions to American theater.
The New York Film Academy's Theater and Playwriting Program
This program takes place in New York City and offers students the opportunity to refine their acting and playwriting skills. Participants will receive guidance from industry professionals and gain practical experience through workshops, rehearsals, and performances.
LaGuardia High School of Music & Art and Performing Arts
LaGuardia High School, also known as the "Fame" school, is a prestigious performing arts high school in New York City. As a pre-college program, it provides students with a rigorous curriculum focused on theater arts and playwriting. This program offers in-depth training in acting, stagecraft, and playwriting, along with numerous performance opportunities.
Emerson Pre-College Theatre Program
Emerson College, located in Boston, offers a theater-focused pre-college program that caters to aspiring young actors, directors, and playwrights. Through this program, students can immerse themselves in a creative environment and gain hands-on experience in various aspects of theater, such as acting, playwriting, and stage production. Participants have the opportunity to work closely with industry professionals and showcase their work to peers and faculty members.
Pre-summer college programs and competitions in theater arts and playwriting offer aspiring artists incredible opportunities to enhance their skills, network with industry professionals, and gain invaluable experiences. Whether it's the Tisch School of the Arts' High School Drama Program, the August Wilson Monologue Competition, each program and experience provides unique avenues for students to immerse themselves in theater arts. Additionally, the August Wilson Monologue Competition honors the legacy of the iconic playwright, encouraging young performers to explore his influential works. These programs are invaluable for young artists seeking to further their artistic development and pursue a career in the theater industry and build the community and mentorship necessary to thrive and succeed.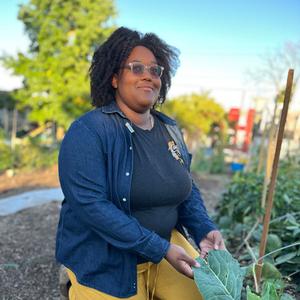 Justina "Farmer J" Thompson is the Farm Education and Volunteer Manager at Urban Creators, Philadelphia, PA. Justina intentionally attended school in Philadelphia so she could "connect her passion and experience to the ongoing environmental justice work in the area." As a speaker, educational curriculum designer, program leader, and community organizer, Justina possesses extensive knowledge on urban farming inspired to work in the field of environmental justice from a young age.
November 30, 2023
This article will delve into the unique attributes and educational offerings of each women's college within the SAGE Scholar's consortium.
November 28, 2023
This article aims to provide you with valuable insights and practical advice as you prepare to enter the real world.
November 7, 2023
In today's fast-paced, interconnected world, successful leaders understand that they cannot do it all alone. Collaboration is the driving force behind innovation, growth, and success in the modern workplace.