Exploring Summer Poetry Programs and Contests for High Schoolers
The journey of a poet is one of continuous learning and growth, so don't be afraid to seize these opportunities, express yourself, and unlock your poetic brilliance. Happy writing!
By Justina Thompson — October 4, 2023
---
Poetry has always been a catalyst for social change, serving as a powerful medium to challenge norms, amplify marginalized voices, and ignite conversations that lead to progress. And when it comes to this realm, Black women poets have played a significant role in shaping narratives and inspiring transformative action.
Black women poets have led movements such as civil rights, feminism, and the fight against racial and gender inequality. Through their words, they have fearlessly tackled pressing issues and shed light on their experiences, breathing life into stories and perspectives that have long been silenced or overlooked. A familiar and notable example of a Black woman poet who ignited social change is Maya Angelou. Her poem, "Still I Rise," resonates deeply with its themes of resilience and empowerment. Angelou's words not only timelessly speak directly to the experiences of Black women but also transcend race to resonate with people from all walks of life. This poem, along with many others in her repertoire, inspired countless individuals to rise above their circumstances and demand equality .
Another influential Black woman poet is Audre Lorde. Her works, such as "Coal" and "The Black Unicorn," addressed issues of racism, sexism, and homophobia, challenging societal norms and advocating for intersectional liberation. Lorde's poetry shattered stereotypes and gave a voice to those who had been silenced for far too long, empowering readers to embrace their own identities and fight for justice. The significance of poetry in igniting social change lies in its ability to move hearts, spark empathy, and challenge ingrained biases. Through vivid imagery, metaphor, and rhythm, poets can convey complex emotions and experiences in a concise and impactful manner. This inherent power makes poetry an effective tool for raising awareness, fostering empathy, and inspiring collective action.
Additionally, poetry creates a sense of community and solidarity. Sharing poems at readings, workshops, and online platforms allows individuals to connect with others who share similar experiences or concerns. This collective experience provides a platform for marginalized voices to be heard, validated, and amplified, ultimately mobilizing communities towards social change.
Though many high school programs do not make adequate space for the arts, that does not mean that students cannot create and find meaningful community spaces that will help grow and affirm their passions and nurture their talents. Across the country, students can take the opportunity to deepen their passion for poetry through various summer programs and contests. These unique experiences not only provide a platform for self-expression but also foster a deeper understanding and appreciation for the art of poetry. In this article, we will explore some of the top summer poetry programs and contests available to high schoolers, giving rise to a new generation of talented poets.
Words for Change
This poetry contest elevates marginalized students' voices for social change. The contest encourages students to explore pressing issues such as racial justice, equality, climate change, gender empowerment, mental health, and more. Poets are invited to submit thought-provoking and impactful poems that showcase their unique perspectives, advocacy, and aspirations. The contest judges poems based on originality, relevance, and the power to inspire change.
The Frost Place Poetry Seminar
Located in Franconia, New Hampshire, The Frost Place Poetry Seminar offers high school students a transformative week-long immersion in the world of poetry. Inspired by the Pulitzer Prize-winning poet Robert Frost, participants engage in workshops, lectures, and readings conducted by esteemed faculty members and renowned guest poets. This inspiring retreat nurtures poetic techniques and encourages students to explore their unique voices.
The Young Writers Workshop (YWW)
Hosted by the University of Virginia, the Young Writers Workshop is a prestigious summer program that brings together passionate young writers from across the nation. While the workshop encompasses various forms of writing, including fiction and non-fiction, it dedicates a specific track to poetry. Through a rigorous curriculum of workshops, readings, and one-on-one mentorship, students refine their poetic skills, share their work, and cultivate a community of like-minded individuals.
The Scholastic Art & Writing Awards
Renowned for its long-standing tradition of recognizing outstanding student artwork and writing, the Scholastic Art & Writing Awards provide a platform for high schoolers to showcase their poetic talent. With categories dedicated to poetry, students can submit their original works to be reviewed by esteemed jurors and have the opportunity to win scholarships, publication opportunities, and even exhibition spaces.
"Ink of Identity"
A poetry contest celebrating the diverse identities of marginalized high school students. This contest aims to create a safe and inclusive space for self-expression, allowing poets to delve into their personal stories, heritage, cultural experiences, and the intersections of their identities. Poems submitted to this contest can explore themes like race, ethnicity, nationality, sexuality, gender, and more. Judges evaluate the poems based on creativity, personal reflection, and the ability to evoke a sense of connection and understanding.
The Connecticut River Review Poetry Contest
The Connecticut River Review Poetry Contest, organized by the Connecticut Poetry Society, invites high school students to submit their original poems for a chance to win cash prizes and publication in their literary journal. This contest not only provides a valuable opportunity for young poets to gain recognition but also offers exposure to the wider literary community.
The Falmouth University International Young Poet of the Year Competition
Open to high school students worldwide, the Falmouth University International Young Poet of the Year Competition celebrates the talent and creativity of young poets. With separate categories for different age groups, this contest offers a chance to win unique opportunities, including poetry masterclasses and publication in a prestigious anthology.
The Kenyon Review Young Writers Workshop
Based at Kenyon College in Gambier, Ohio, the Young Writers Workshop is a highly-regarded summer program that brings together young writers who share a passion for the written word. Alongside fiction and non-fiction, the workshop offers a specialized track in poetry. Through intensive workshops, seminars, and readings by acclaimed poets, students receive personalized attention and guidance to enhance their creative abilities and develop a deeper appreciation for the art of poetry.
The Adroit Journal Summer Mentorship Program
For high school students looking for a more personalized experience, the Adroit Journal Summer Mentorship Program offers individualized mentorship in a virtual setting. Established poets serve as mentors, providing guidance and feedback to students on their writing throughout the summer. The program fosters a supportive and close-knit community, enabling young poets to grow both creatively and personally. Additionally, participants have the opportunity to showcase their work in the renowned Adroit Journal.
The National Student Poets Program
Recognizing the incredible talent of young poets, the National Student Poets Program offers a magnificent opportunity for high schoolers to become part of a distinguished group. Through a rigorous selection process, five students are chosen as National Student Poets, serving as literary ambassadors for their communities and the nation. These poets receive recognition, mentorship, and opportunities to engage with audiences and inspire others through their craft.
The Academy of American Poets Prizes for Students
The Academy of American Poets, a renowned organization dedicated to promoting poetry, hosts an annual competition for high school students. Split into regional categories, this contest invites students from across the country to submit their original poetry for a chance to win recognition and monetary prizes. Finalists often have their work published in literary journals and receive opportunities to share their poetry with wider audiences, fostering their growth as poets.
The Home School Legal Defense Association (HSLDA) Poetry Contest
Designed exclusively for homeschooled high school students, the HSLDA Poetry Contest celebrates the creativity and talent within the homeschooling community. Participants have the opportunity to submit their poems in a variety of categories, expressing their unique perspectives and experiences. The contest provides homeschooled students with an avenue to showcase their poetic skill, compete for awards, and gain recognition.
As we conclude our exploration of summer poetry programs and contests for high schoolers, these many opportunities are invaluable for nurturing and affirming young poets. These programs and contests offer immersive experiences, mentorship, recognition, and a chance to bond with a community of like-minded individuals. Such community building spaces of mutual love for art will certainly inspire and motivate young writers to find their poetic voice, refine their craft, and grow as artists. This list of recourses serves as a valuable resource for aspiring poets, empowering them to explore these opportunities and unleash their creative potential.
Remember, the journey of a poet is one of continuous learning and growth, so don't be afraid to seize these opportunities, express yourself, and unlock your poetic brilliance. Happy writing!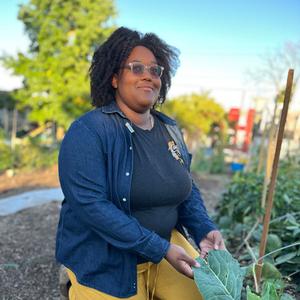 Justina "Farmer J" Thompson is the Farm Education and Volunteer Manager at Urban Creators, Philadelphia, PA. Justina intentionally attended school in Philadelphia so she could "connect her passion and experience to the ongoing environmental justice work in the area." As a speaker, educational curriculum designer, program leader, and community organizer, Justina possesses extensive knowledge on urban farming inspired to work in the field of environmental justice from a young age.
November 30, 2023
This article will delve into the unique attributes and educational offerings of each women's college within the SAGE Scholar's consortium.
November 28, 2023
This article aims to provide you with valuable insights and practical advice as you prepare to enter the real world.
November 7, 2023
In today's fast-paced, interconnected world, successful leaders understand that they cannot do it all alone. Collaboration is the driving force behind innovation, growth, and success in the modern workplace.