What I Wish Someone Had Told Me About Burnout
Burnout is brutal. But there are steps to mitigate it, and your life is not subject to just dealing with it forever.
By Xavier Royer — November 13, 2023
---
Burnout is brutal. I was considering this title "Beating Burnout" or something along those lines. Still, despite the opportunity at some great alliteration, I have been going through burnout for about five years now, and writing as though burnout can be beaten and left in the rearview would be disingenuous and unhelpful. Rather, I will speak from my experience fending off burnout and doing my best to keep it from impacting my life and relationships. A job I had before teaching saw 10-hour days turn to 12 or 13-hour days regularly and kicked my butt so hard it is interfering with my energy and abilities in my current position. Nonetheless, it has gotten better, and every semester I can do a bit more and do a little bit more butt-kicking myself. These are some things I have learned in that process.
Identifying Burnout
What *is* burnout? Before I say anything, just because how I describe burnout does not sound exactly like you, it does not mean you are not starting to fry. On the other, even if this sounds exactly like you, be sure to still have the resources necessary to ensure you are not going through depression or another diagnosable mental health issue. I became burnt out when I came home from my job so cooked that I would just stare at the wall for hours. Not to look at my phone, not to sleep, just to be. I would eat something nominal and then just sit, often staying up late because I knew going to bed meant waking up and heading back to the grind.
It was not just stress; stress goes away when the job is done. It was working to exhaustion every day and allowing my work life to consume my time away from work. I never went out and never made proper friends outside of my housemates. My bursts of energy came after work on Friday. As I valued my days off, I would do all of my chores immediately so I could spend my weekends strictly relaxing. After moving on from that job, chronic exhaustion followed, and even today, I sometimes find myself spending what would have been an easy day five years ago.
Managing Burnout
Beating burnout begins by (there is our alliteration) managing it. First, seek help. This is extremely difficult, as the exhausting nature of burnout lends itself to wanting to hide in a bedroom and pretend to be a rock for hours. But you can't beat burnout alone; if you could, you would have. One of the biggest benefits of moving back to the Midwest is having my old friends and family available. While I tend to get stressed spending too much time away from home, being able to get back with people I trust has been extremely helpful. Get professional help as well. It does not need to be crazy, and it does not mean you are crazy. But get a pro involved so they can help build a plan of attack with you.
Similarly, be very intentional with your time. One thing that helped me even while I was in that tough job was starting to eat better and get back in shape. Going to the gym gave me goals and something to think about outside of work. It was the first step in taking my life back and not letting the job run my life. Breaking out of the tendencies and habits by force can be invigorating — just make sure you give yourself time to recover. If you are in burnout survival mode, going out when you normally wouldn't is good for you but will take a lot out of you.
Finally, get rest. REAL rest. Vacations are awesome, but even a week with your toes in the sand might not be great rest. Many people conflate rest with fun. Fun is important, but getting flights, packing, doing the whole hotel thing requires too much brain power. Take a staycation instead. Eat pizza. Go for walks. I always know when my body is really soaking in the rest because it will physically hurt because everything is finally relaxing. If you think you may burnt out, try relaxing your shoulders right now. Were they tense without you realizing it? Let your mind go. Keep your body still and loose. Mental health professionals are great resources for active rest.
Burnout is brutal. But there are steps to mitigate it, and your life is not subject to just dealing with it forever.
I am currently a full time instructor at a William Penn University, a small private university in Iowa. I am the lone political science faculty member there. In my time teaching, I have already connected with an incredible cohort of students in ways I could never have expected. Partnering with SAGE will allow me the opportunity to help even more students across the globe navigate those tricky questions.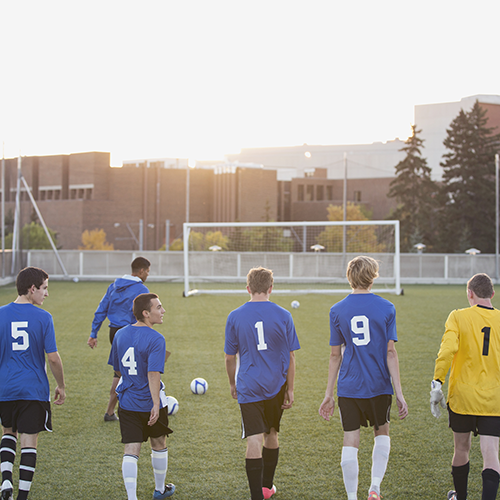 November 30, 2023
This article will dive into the impacts of screen time on student-athletes, and why one should consider allocating their time better.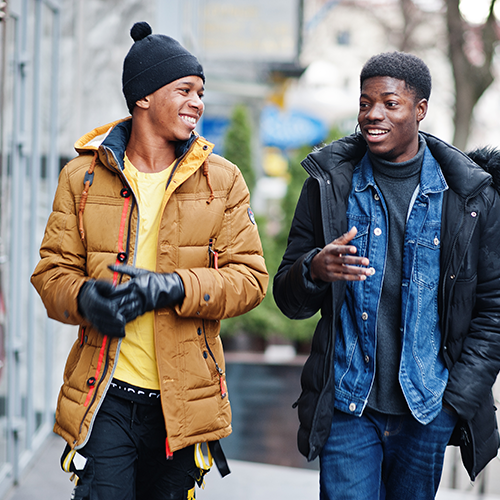 November 30, 2023
This article will help students who have relocated to the Midwest prep for the obstacles midwestern weather can present.
November 28, 2023
Adjusting to the British education system should be approached the same way you'd approach any change or new experience: with an open mind, an excitement to learn, and the ability to ask for help if needed.