ConnectiCare Tuition Rewards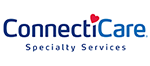 It's always a good time to plan for college.
There's a new program that could help you save for your child's college education. Best of all, there is no cost for you to participate!
As a ConnectiCare member you have access to the College Tuition Rewards® program, which helps to address a major source of stress for Connecticut families: the rising cost of higher education.
Participants can earn college tuition discounts for their children or other family members - up to one full year's tuition (up to $60,280.00) - at over 400 private colleges and universities across 45 states that participate in the SAGE Scholars Tuition Rewards ® consortium.
How It Works
Participants will receive an initial 1,000 tuition points, which they may distribute among their enrolled children, as well as grandchildren, and nieces and nephews. The children are then awarded between 500 and 1,000 additional points on each birthday that they participate in the program. The tuition points can be redeemed at 1 point = $1 in guaranteed minimum financial aid at any of the participating schools.
ConnectiCare Specialty Services has an exclusive agreement with SAGE Scholars to offer this program.