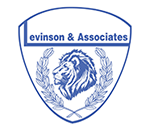 Start Building Rewards Today!
Tuition Rewards are now available for clients of financial professionals and advisers who work through Cary Levinson & Associates. The Tuition Rewards program is absolutely free, and registration only takes a minute or less.
Registration Bonus
Each sponsor who completes registration and activates their account will receive a 500 point Tuition Reward bonus! In addition, each eligible student that you register will also receive a 500 point Tuition Reward bonus!
To register, you will need to have your Levinson & Associates agent's "Agent ID". If your agent did not provide you with his or her Agent ID, please contact your agent directly or contact our account holder support team. If you have your agent's Agent ID, enter it below and click Continue.
What are Tuition Rewards?
Think of Tuition Rewards Points as "frequent flyer miles" for college tuition. However, instead of earning Tuition Rewards by flying, you will be earning Tuition Rewards based on your retirement savings account. By signing up, you will earn guaranteed scholarships, good at over 430 colleges and universities, and valued at up to one full year of tuition.
Member schools include Clarkson University, Rochester Institute of Technology, Rensselaer Polytechnic Institute, Creighton University, DePaul University, Duquesne University, La Salle University, University of Rochester, Ursinus College, Worcester Polytechnic Institute, Union College and The University of Tampa. In 2018, participating high school seniors submitted Tuition Rewards points valued at $85.8 million to member colleges and universities.