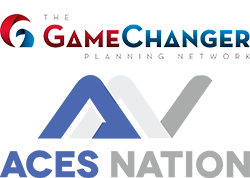 Start Building Rewards Today!
Welcome to the GameChanger Planning Network Scholarship Rewards program!
The GameChanger program is a unique program that allows your family to earn Tuition Rewards Points that can be redeemed for guaranteed scholarships at a consortium of private colleges and universities by participating in "Events" held by an organization in which you (or your family) are a member.
Click below to begin registration. At some point during your participation in an event you will be issued a "redemption code" to claim your Tuition Rewards. Having this code is not necessary to register. The code can be redeemed at any time* after registration is completed.
*The last day that a student can earn rewards is August 31st of the year that the student begins 12th grade. Students must be registered by August 31st of the year that the student begins 11th grade.