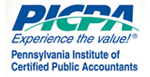 Start Building Rewards Today!
Welcome to the SAGE Scholars Tuition Rewards program registration through Pennsylvania Institute of CPAs! The program is provided to you free, courtesy of the Pennsylvania Institute of CPAs. Tuition Rewards provides discounts (scholarships) worth up to $60,000.00 off the "list price" of tuition at over 430 participating private colleges and universities.
Member schools include Clarkson University, Rochester Institute of Technology, Rensselaer Polytechnic Institute, Creighton University, DePaul University, Duquesne University, La Salle University, University of Rochester, Ursinus College, Worcester Polytechnic Institute, Union College and The University of Tampa. In 2018, participating high school seniors submitted Tuition Rewards points valued at $85.8 million to member colleges and universities.
Even if you do not have an eligible student in your family at this time, you can still register to begin earning rewards. The sooner you register, the more Tuition Rewards you will have accrued for a loved one when he or she attends a member college or university.
Sign Up Bonus
Each new account holder who completes the registration will receive a 500-point Tuition Rewards bonus ($500 value)! In addition, each eligible student whom you sponsor will also receive 500 bonus points to get started!
Do not enter a student's information on this page. You must register first as the adult who will sponsor students.
Tuition Rewards® are NOT awarded in cash. Your Tuition Rewards Points represent "guaranteed minimum scholarships" redeemable for discounts off the "list price" of undergraduate tuition at participating 4-year private colleges & universities. 1 Point = $1.00. Points must be submitted at time of application for the freshman year. Participating colleges reserve the right to include Tuition Rewards as part of any financial aid package. Tuition Rewards are limited to a maximum per student of up to one year's tuition, spread evenly over 4 years, or as contractually agreed.