Pursuing Professional Education During College
This article explores the benefits of pursuing professional certificates and education while getting a college degree.
By Ian Whitmore — April 19, 2023
---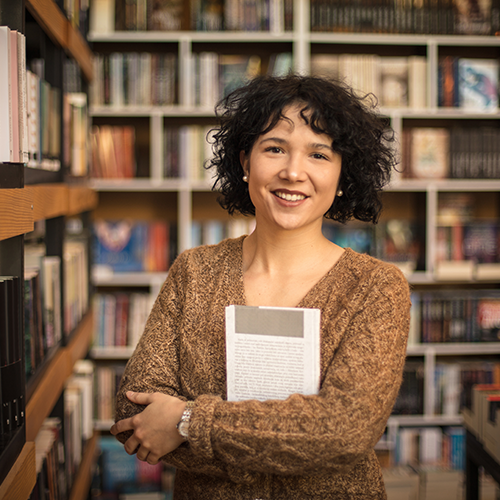 Obtaining a college degree is often considered a crucial step toward securing a successful career. As competition grows and many industries become increasingly specialized, you may find that even having a degree is not enough to stand out in a crowded job market. In some cases, further college education, such as a master's degree, may be necessary. Many industries have also developed courses and/or certifications necessary or helpful for working in the field. There are mandatory or recommended certifications for real estate agents, plumbers, financial advisors, IT workers, food-service employees, medical workers, technicians, and many more professions. Some certifications are simple and don't require much study time, while others can take months or years to achieve.
Even if a career you're interested in doesn't require specific certifications, taking some courses to build your knowledge may be a good idea, especially if you are pursuing a degree in an unrelated field. For example, you may be getting a degree in journalism but want to pursue a career in graphic design or web development. Thanks to the internet, numerous online courses can help you learn and develop applicable knowledge and skills. This article explores the benefits of pursuing professional certificates and education while getting a college degree.
Benefits of Career-Specific Certificates and Education
Specific Knowledge
College degrees usually provide a broad theoretical foundation for a field, but they might not always equip you with the practical skills necessary to excel in a specific job or industry. Pursuing professional certificates and/or education can help you gain the practical skills and knowledge employers value. For instance, if you study business, obtaining a project management or marketing certification can demonstrate your expertise and commitment to the field while allowing you to build on the knowledge obtained from your college education. These certifications and specialized training programs can provide hands-on experience and in-depth knowledge to help you stand out from other candidates when applying for jobs.
Improve Your Resume and Portfolio
Pursuing professional certificates and education can round out your resume and, if applicable, help you to build a great portfolio. Employers like to see candidates who commit to continuous learning and professional development. Completing certifications and training programs can demonstrate that you have a significant interest in a specific field and are willing to learn and develop new professional skills. In addition, you can use the knowledge and skills you gain through courses or certifications to build a professional portfolio. For example, if you take web development courses, you can build a personal website showcasing your abilities.
Find your Niche
Although some jobs have very general educational requirements, such as an engineering degree, many employers seek people with specific skill combinations. A restaurant chain, for example, might build a team who can help them figure out where to place new locations. They would probably want to hire people with business experience, food-service experience, real estate knowledge, and the ability to analyze data.
Although these skills aren't necessarily related, the ideal candidate would possess most or all of them. Many people have one or two skills, but a much smaller group has knowledge and/or skills in all four areas. Pursuing professional certifications and education can help you specialize in a more specific area within or related to your field, making you more valuable to employers. For instance, if you pursue a degree in finance, obtaining professional certification in financial planning or investment management can make you a more competitive candidate for many positions.
Networking
Professional certificates and education may provide opportunities to network with industry professionals. Some certification and training programs offer opportunities to connect with industry leaders, attend conferences, and participate in professional associations. These opportunities help you establish connections with professionals in your field. Networking can also provide opportunities to learn from experienced professionals who can provide mentorship and guidance as you navigate your career. Building relationships with industry professionals allows you to gain valuable insights into your field and make connections to help you succeed in your career.
Flexible and Convenient Learning
Most professional certificates and education are flexible and convenient, which allows you to balance them with your college coursework and other responsibilities. Many certification programs and training courses are self-paced and easily completed online, which allows you to learn on your schedule. This flexibility and convenience make it much easier to pursue professional development while keeping up with college responsibilities.
Benefits of Career-Specific Certificates and Education
Time Investment
Pursuing professional education or certifications while in college can be quite challenging, as you will need to ensure you don't neglect your college coursework, studying, and other responsibilities. It is important to carefully manage your time and prioritize your responsibilities to ensure that you can succeed in both areas. Remember that many certifications and courses don't follow the regular school year schedule and may even be self-paced; consider pursuing career-specific education primarily during summers and other college breaks.
Financial Investment
Conclusion
Many benefits emerge from pursuing career-specific courses or necessary industry certificates in college. In today's fast-paced and global job market, such courses and certifications provide great ways to gain specific skills, knowledge, and credentials that set you apart from other candidates and help you excel in your career. Always carefully consider the challenges and possible drawbacks of taking on training or classes during college, and be sure to research any courses you plan to take to ensure that you make the most of your investment in your education and career.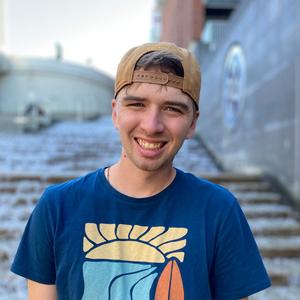 Ian Whitmore was born and raised in Austin, TX and spent his childhood and teen years immersed in the rich cultural scene of Austin and the beautiful landscapes of the surrounding Hill Country. He graduated from Wyoming Catholic College in 2020 with a B.A. in Liberal Arts.
September 28, 2023
Every year, there is always a special week or two where there is a buzz around campus. The big game is coming to campus.
September 28, 2023
This article discusses the importance of understanding where you draw your ideological lines.
September 26, 2023
Because writing is an essential skill for everyone to develop, it makes sense for every student to devote some time to improving their writing skills in college.