Saving in College
Managing finances in college can be challenging. This article is here to ease that stress and give you a few helpful tips to maximize your savings in college.
By Paul Merimee — November 21, 2022
---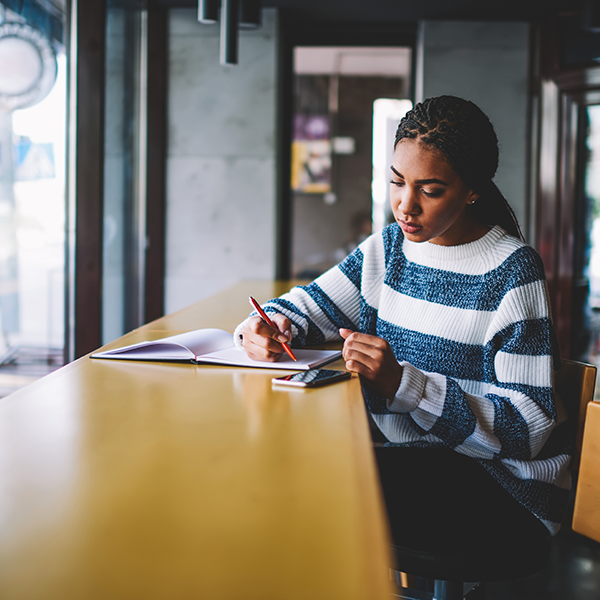 While college can be an incredible period of your life, managing finances can be downright miserable. Maybe you dread opening up your bank app, or wish your credit company would just forget you existed for a month or two, or don't have a credit card and don't know how to find a good one! This article is here to ease that stress and give you a few helpful tips to maximize your savings in college.
We're going to walk through some basic categories, outlining some tips and ways that you can save money as a college student. We'll explore fundamental ideas like banking and look at various ways you can cut costs.
Fundamentals
Checking Account: If you don't already have a checking account, choose one that is both student-oriented and has no maintenance fees attached. U.S. Bank is a good option that I used, but there are plenty of others. Every bank will have overdraft fees, so be sure to budget accordingly. If you've never budgeted before, consider using an app like PocketGuard, which can link your spending across all your accounts.
Credit Card: Getting a credit card is important in building your credit score. To minimize extraneous expenses, choose a card with no annual fee. Certain cards are built for students who give cashback on regular purchases like groceries or gas and offer solid signing bonuses (Discover cards are good starting/student cards). Another safer option is a secured card, which requires an initial deposit and has credit limits equal to that deposit. A secured card could help you avoid debt while building your credit.
Savings Account: You'll need a place to put your savings, so why not start a savings account? Generally, you will get an annual percentage yield (APY) of between 2-3%, meaning if you put $5000 into the account after a year, you will have made $100-$150 before taxes. You could also put your money into an IRA or stocks. For most students, a savings account is enough. Look for banks with no minimum balance, monthly fees, and permanent rates.
Food and Drink
Meal plans: These can be a great way to save money if you take full advantage of them. If three meals are included in your plan, and, you're only using it for breakfast and dinner, it's wasting money somewhere, especially if you buy fast food for lunch. Using your plan to the fullest can take the stress out of cooking and shopping, freeing up your schedule.
Cooking: If you're living somewhere with a kitchen and you have the time, learning to cook is a great way to save. You can devote one day to cooking and meal prep for the week or split cooking duties with roommates, saving everyone time and money.
Grocery Stores: Instead of shopping at the nearest grocery store, try to find the cheapest in your area. Aldi's is a great option if you have one near you, as is WinCo or Costco. However, I'd recommend only getting a Costco membership if you have roommates to split the annual fee ($60). Costco's a great option for bulk snacks, eyeglasses, clothing, gas, drinks, and the occasional food court lunch. Wherever you shop, create a grocery list beforehand to avoid unnecessary purchases.
Entertainment and Electronics
Libraries: Take advantage of both your campus and local library so you can rent out books, movies, and comics for free. Some libraries have video games, board games, and even streaming services like Kanopy. It might not be as convenient as Netflix, but it will be free.
Video games: While not everyone games during college, it can be a good outlet for some. For those who do, try to limit yourself to older or on-sale titles. Your library might offer game rentals, or if you can't wait to get a new title to try to split the cost with your roommates. If you share your console with roommates, suggest splitting the monthly fee.
Student Discounts: Keep your eye out for student discounts at movie theaters, theme parks, and restaurants. Many colleges also offer educational discounts on laptops and software, saving you chunks of money when it comes time to get some new hardware.
Textbooks: Try to avoid buying new textbooks as you can usually get used ones for less. There are also places, like Amazon, to rent a textbook for a semester or year. If you buy a textbook, remember that you can always sell it down the line, recouping some of the cost.
Lifestyle
Clothing: Like textbooks, buying new clothes is often a waste of money. This isn't an excuse to look like a slob, just a recommendation to shop smarter. Find thrift stores, don't buy name brands, or buy clothes at the end of their season when they're discounted (i.e., buy your parka in March and your swimsuit in September).
Decorations: Whether you are in a dorm room or an apartment, you will likely have the inclination to decorate your new space. Making your living space comfortable is important. If you're trying to save money, keep it to a minimum. Decorations can add clutter, eat away at your budget, and make moving more complicated.
Transportation: It's tempting to buy a car in college, but unless you absolutely need it to get around, it's wise to avoid it and all the associated costs. Thankfully, there are plenty of reliable, affordable, and quick ways for students to get around campuses. You can take public transportation, rent a scooter, buy a longboard or bike, or use a service like Zipcar (which lets you rent a car hourly or daily). If you own a car and find you're not using it regularly, consider selling it or putting it on a car-sharing marketplace like Turo.
This isn't a call to live like a hermit throughout college, only to approach your finances with a keen and discerning eye. I'm sure there are a multitude of other ways to save money, and I'm also sure that not everyone's budget will look the same. Find something that works for you and stick to it. The worst thing you could do is simply not approach your finances at all.
Paul Merimee grew up in sunny and vibrant Cleveland, Ohio with his eight siblings. In his early years Paul loved to read, voraciously consuming anything that had an engaging front cover at the library. Paul wanted to be a software engineer, not an author. He somehow ended up going to a small, liberal arts college in the middle of Wyoming. It was there that he was introduced to the great writers like Homer, Dostoevsky, Aristotle, and more.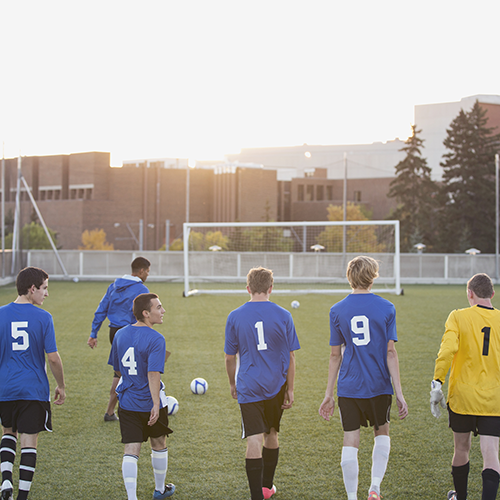 November 30, 2023
This article will dive into the impacts of screen time on student-athletes, and why one should consider allocating their time better.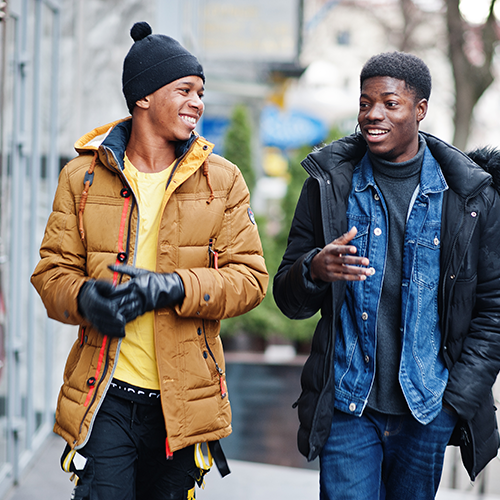 November 30, 2023
This article will help students who have relocated to the Midwest prep for the obstacles midwestern weather can present.
November 28, 2023
Adjusting to the British education system should be approached the same way you'd approach any change or new experience: with an open mind, an excitement to learn, and the ability to ask for help if needed.