Why Does City Matter?
There are a few ways to get to know a city and determine if it is right for you.
By Kennae Hunter — March 27, 2023
---
When choosing a college, I know some students consider the city when selecting the best-fit campus. For example, some students dream of attending college in New York City or Los Angeles. While that sounds cool, are those cities truly a good fit for you? Will you be able to continue with your hobbies and eat your favorite takeout? On a more serious note, college-aged students are probably not thinking about how the city actually functions and some of the big events that may occur there due to politics, geographical location and culture. So, while you consider your dream school, did you consider its location? The city matters, and there are a few ways to get to know a city and determine if it is right for you.
Every city/county has a Board of Commissioners and City Council that run the local government and make big decisions for the area. Although some of it may not directly apply to the student because they are not a permanent resident of the city, it will give a good take on the issues prominent in the city and the political climate. For example, the university I attended was in a town with many issues regarding their water treatment plant. This meant that the faucet water was always iffy, as well as a lot of issues with roads. This is something to consider if you prefer to drink tap water, for example, and would also let you know that there may be a lot of potholes around town. These meetings are open to the public, so oftentimes, they are live-streamed and can be rewatched dating back years. Viewing a few of these meetings will inform the student on the area's operations from a local government standpoint.
Consider some of your favorite places you cannot live without, are they located in the city or at least nearby? It can be a big shift from living in an urban place with every franchise you can think of, many attractions, and always an event going on to a rural, quiet place and vice versa. For example, I left a major city and moved to a rural town that did not have a mall or any of my favorite restaurants. There were many local restaurants, way more than I was used to. Although I enjoyed my college experience, I often wanted to travel to other places because of the lack of options I was used to in my hometown. I did not consider this enough when choosing the college I would attend, and the aspects I did think about, I figured that I could just deal with it for a few years. Knowing what I know now, I would consider having my favorites nearby instead.
Depending on the size of the city and the college you are interested in, there could be more or less crime than you may be used to. I recommend checking out the stats in the area because this can make all the difference in your college experience. There can be many necessary adaptations depending on what you may need to expect. For example, some cities are more prone to gun violence, and if you are not used to that it can be a whole experience learning how to protect yourself and what red flags to watch. Sometimes as teens and young adults, we are not ready for that type of adjustment fresh out of high school and may want to reconsider where to go to college.
Kennae Hunter is a freelance writer for SAGE Scholars, Inc. She recently graduated college one year ago with her bachelor's degree in mass communications and is following her dreams of being a reporter. Hunter has a passion for writing and does so in her free time along with reading a variety of genres of books. She hopes to inform the community on all things about college to make their experience just as enjoyable as hers.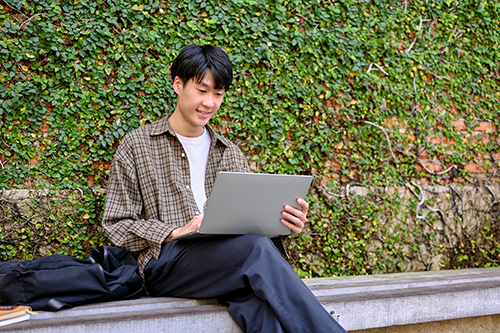 June 5, 2023
This article contains a few tips for writing an effective thank you letter.
June 5, 2023
The goal of this article is to at least put the idea in the head of students to look at summer as an opportunity to catch up and give themselves a much-needed break.
May 15, 2023
It can be challenging to find the perfect graduation gift. Here are some graduation gift ideas to consider.