Parenting a College-Age Child
Here are some tips on how to help your child during their transition to college.
By Dr. Gwendolyn Maria Parrish — March 20, 2023
---
Sending your child off to college is a major milestone moment. You've probably been dreaming about this day since they were born, and now it's finally here! One of the best ways to prepare for this exciting transition is to ensure you're ready financially. You may be thinking about how much money you have saved up for their education, but other things also need to be considered. How will they get around? How much will their food cost? Will they have enough money to spend on books and supplies? These are all important questions that need answers before you send your child off into the world. Here are some tips on how you can help them get started.
Let Your Child Lead the College Admissions Process [1]
It is important for your child to feel as though they are part of this major event. It may not seem like a big adjustment, but for a high school student starting a new life in college will take some getting used to. It may even be a little scary at first since it is likely their first time away from home as an adult. Being part of the admissions process also helps your student realize the importance of advocating for themselves rather than always needing someone else to rescue them. There are many things to do each semester; the sooner they are comfortable doing them, the more independent they will be.
Understand the Family Educational Rights and Privacy Act (FERPA) [2]
As a student, your child has certain rights that the school must abide by. It is your responsibility to ensure that your child is aware of these rights or knows whom to go to about questions regarding rights and responsibilities while in college. The institution usually provides this each semester, but conversing with your child is a great way to start.
Be Aware of the Financial Aid Process and Resources Available [3]
You want to understand the financial requirements before enrolling in any college or university. Each program will have a specific list of courses that must be taken and when they must be completed; understanding how this impacts you financially will help you and your college student prepare for long-term financial success. Budgeting will be key.
Provide Emotional and Financial Support to Your Child [4]
While your student is in college, it is important to understand that you may need to support them financially until they can become fully employed. Taking on a full course load is quite a challenge and may prevent full-time employment, at least while first starting. Eventually, your child may be able to handle a part-time job while in classes. Check the campus student employment office for more information about student jobs. The great part about working on campus is knowing that your work schedule is made with your courses in mind. Most schools only allow employees up to 20 hours per week to ensure they do not fall behind or become overwhelmed. Your child may also qualify for an emotional support animal to help them transition. Read the resource attached above to learn more.
Pack the Essentials for Your Child's Dorm Room [5]
While your college student may want to bring many things, it is important to pack only the essentials. You will want to pack everything they need to prepare for classes daily. Remember that even in the summertime, many college classrooms can be a bit cold; you will want to encourage them to take a light sweater or jacket just in case it is needed. This will prevent them from being distracted due to temperature. Most importantly, be there for support as needed while your new college student becomes acclimated with college life.
Dr. Gwendolyn M. Parrish is a graduate of MSU, where she received a BA in Elementary Education and an MS in Educational Leadership. Maria has more than ten years of experience in the classroom and two years as a high school vice-principal. She is a graduate of Capella University, where she completed a Ph.D. program in Curriculum and Instruction and Administration. Maria has also been a writing consultant for Capella for the past three years and enjoy working with learners of all ages.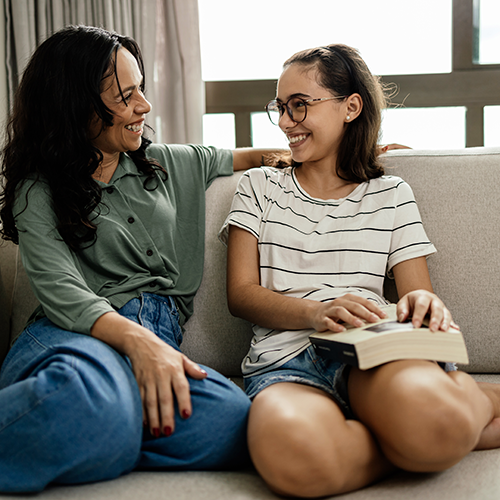 November 16, 2023
New or returning FAFSA applicants may see some new terminology as they revisit the online federal student loan process this year.
November 14, 2023
This article discusses effectively supporting your child while nurturing and growing your relationship with them.
August 2, 2023
This article breaks down current news and questions regarding student loan forgiveness.