Leveraging College Radio Stations: Unheard Stories from University Airwaves
College radio stations continue to have a profound impact that goes beyond music. Leveraging radio means not only promoting unheard voices, but also contributing to the rich culture of America and its universities.
By Justina Thompson — August 2, 2023
Tags:
building community
,
campus history
,
career building
,
clubs and activities
,
college life
,
college radio
,
digital age
,
entertainment media
,
extracurricular
,
get involved
,
major considerations
,
media and communications
,
podcast
,
pop culture
,
radio show
,
resume building
---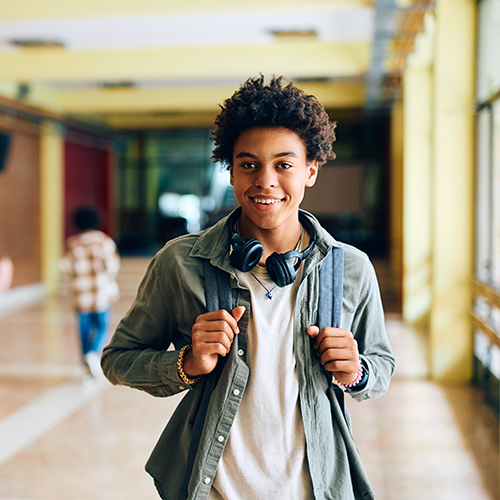 From the bustling student communities established across the globe, there's a medium that often goes overlooked despite its rich history and profound impact — College Radio Stations. An amalgamation of raw talent, unlimited creativity, and a testament to the spirit of student-led initiatives, these radio stations have been echo chambers of individual voices and unfiltered expressions, building a sense of unity within the vast college demographics. However, their multitude of stories are often unheard.
Running the gamut from political discourse to music, from academic debates to breakthrough ideas, college radio stations have something for everyone. They are nerve centers of diversity and inclusivity, providing students an opportunity to develop skills, make their voices heard, and ultimately contribute to the diverse culture of their educational institutions.
Personalizing the Campus Experience
Despite being an era characterized by digital music streaming and podcasts, there seems to be a resurgence of college radio stations. These stations are not just about music; they are about bringing individuals together and creating experiences.
They humanize the campus experience, forging a sense of community by showcasing stories from fellow students and making them relatable to the listener. Imagine tuning into a program which spins tales of student life, uncovers hidden study spots, and holds discussions on exam-related stress - a snapshot of campus life through the radio. College radio stations are a lifeline that narrates the campus story and fosters a sense of belonging.
Prospecting the Undiscovered Talent
College radio stations have also been instrumental in unearthing and nurturing profound talent. Thanks to these stations, new artists, budding sports commentators, and even aspiring journalists have found platforms to showcase their talent. This platform provides unique opportunities, bringing to light incredible individuals who might have remained otherwise undiscovered.
A broader audience's exposure is also possible through college radio. Imagine an introverted student, passionate about storytelling, getting an opportunity to voice her stories on college radio. Not only does she get discovered, but she also gains confidence and hones her skills.
The Potpourri of Themes
The choice of programming in a college radio station reflects the multi-faceted character of the student community. Whether it's conversations over contemporary issues, airing obscure music genres, or broadcasting college sports, college radio is a melting pot of themes. These stations are the unifying threads that weave the diverse college demographics together into a cohesive whole.
The Learning Capstone
Equally important is the experience and real-world knowledge a student gains when they work at a college radio station. They learn the ropes of running a media venture, understand the technicalities of airwave modulation, production, and even marketing. For students looking to venture into journalism, broadcasting, or media-related careers, these stations serve as hands-on laboratories, preparing them for real-world challenges.
A Platform for Advocacy
College radio stations frequently serve as platforms for advocating social issues and bringing about awareness in the university populace. Many radio station hosts have used this medium to shed light on under-acknowledged challenges such as mental health problems, LGBTQ+ rights, climate change, and more. By raising consciousness about such issues, college radio stations harness their power to make impactful changes in college communities.
So, as we dissect the relevance of college radio stations, we witness their multifaceted role. Not only are they springboards for undiscovered talent, but they also serve vital functions — enriching the campus experience, encouraging healthy debates, bringing unwavering advocacy and social awareness, and most importantly, creating platforms for students to express themselves.
The gripping stories that come from these university airwaves often go unnoticed, unheard in the cacophony of college life, but warrant a careful ear. These stories reflect the pulse of the student body, their hopes and aspirations, worries and struggles, successes and celebrations. As we tune in, we not only listen but understand, empathize, and celebrate with these voices, each pulsating with its distinct rhythm.
HBCU's College Radio History
Historically Black Colleges and Universities (HBCU's) have a rich history, which has been shaped by their commitment to provide superior educational opportunities to Black students. Within this tapestry of educational history, college radio stations at HBCU's have played an integral role in supporting this mission. They have immensely contributed to pushing social, political, and cultural boundaries while molding generations of influential media personalities.
The evolution of college radio stations at HBCU's can trace its origins back to the Civil Rights era. During this period, radio was an essential tool for sharing information and mobilizing resources within the Black community. For HBCU's, college radio stations became a means of educating students on the craft of broadcasting, fostering critical thinking, storytelling abilities, and providing a platform for opening discussions on issues relevant to the black community nationwide.
The Grambling College radio station KGRM in Louisiana, established in 1960, underscored the importance of such stations. It began as a vital tool in teaching students the fundamentals of radio broadcasting, but quickly expanded its realm of impact by broadcasting programs highlighting issues of racial justice and civil rights, which were of potent significance during the volatile '60s and '70s.
Howard University's WHBC, established in 1973, is another leading example. WHBC has been a commercial-free station since its inception, focusing more on its educational role than profit-driven motivations. Over the centuries, it also has catapulted many Black commentators, broadcasters, and technicians into mainstream media.
Morgan State University's WEAA in Baltimore, launched in 1977, has also made a significant impact. It is widely recognized for its remarkable jazz programming and has nurtured countless broadcasting professionals over years. The station's commitment to provide opportunities for students, the local community, and musicians to express and develop their talents, has been recognized by the Corporation for Public Broadcasting with the "Community Service Grant" on multiple occasions.
During the late 20th and early 21st century, radio stations at HBCU's have evolved and adapted to the digital age, without losing their local and community appeal. They continue to facilitate dialogues about local and global social issues, while also adapting to trends in music, news broadcasting, and podcasting. Perhaps this blend of timeless judgment and the ability to adapt is what makes these radio stations unique.
The history of college radio stations at HBCU's is a testament to their utmost commitment to education and community empowerment. These platforms have fostered generations of Black media professionals while acting as conduits of important social and political broadcasts.
Evolving with the times, these college radio stations continue to serve not only their academic institutions but also broader society. Undeniably, radio will continue to shape and reflect the future of Black broadcast media, providing a robust voice for the Black community in the multifaceted landscape of private, public, and digital media.
College radio stations continue to have a profound impact that goes beyond music. Leveraging radio means not only promoting unheard voices, but also contributing to the rich culture of America and its universities. So, to every college student out there, tune into that station! Better yet, start showcasing at one. Make your voice heard, because every voice matters, and in the echoing airwaves of your college radio, there is a listener waiting to hear your story.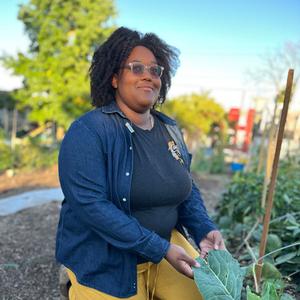 Justina "Farmer J" Thompson is the Farm Education and Volunteer Manager at Urban Creators, Philadelphia, PA. Justina intentionally attended school in Philadelphia so she could "connect her passion and experience to the ongoing environmental justice work in the area." As a speaker, educational curriculum designer, program leader, and community organizer, Justina possesses extensive knowledge on urban farming inspired to work in the field of environmental justice from a young age.
August 3, 2023
As someone who's been in a multitude of campus leadership positions, I want to share some leadership qualities that might be helpful when preparing for the new school year.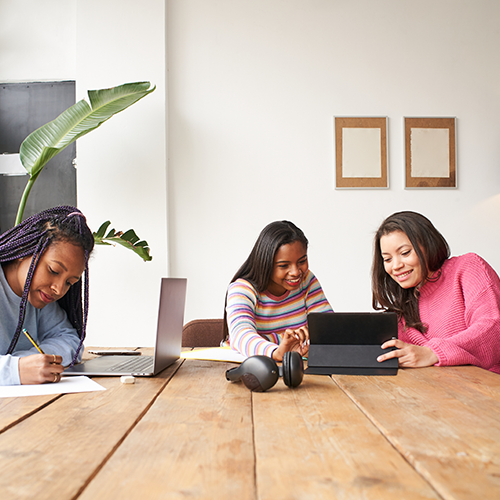 June 13, 2023
The first installment of this series provides examples of what you can do with a website, and how to get started.
April 25, 2023
If you are passionate about the Earth, sustainability, or other related topics and want to get folks in your campus housing on the same page, here are some ideas for great events you may want to plan!